Filters
Save $79.60
Save $87.60
Save $87.60
Save $91.60
Save $99.60
Save $115.60
Save $119.60
Save $139.60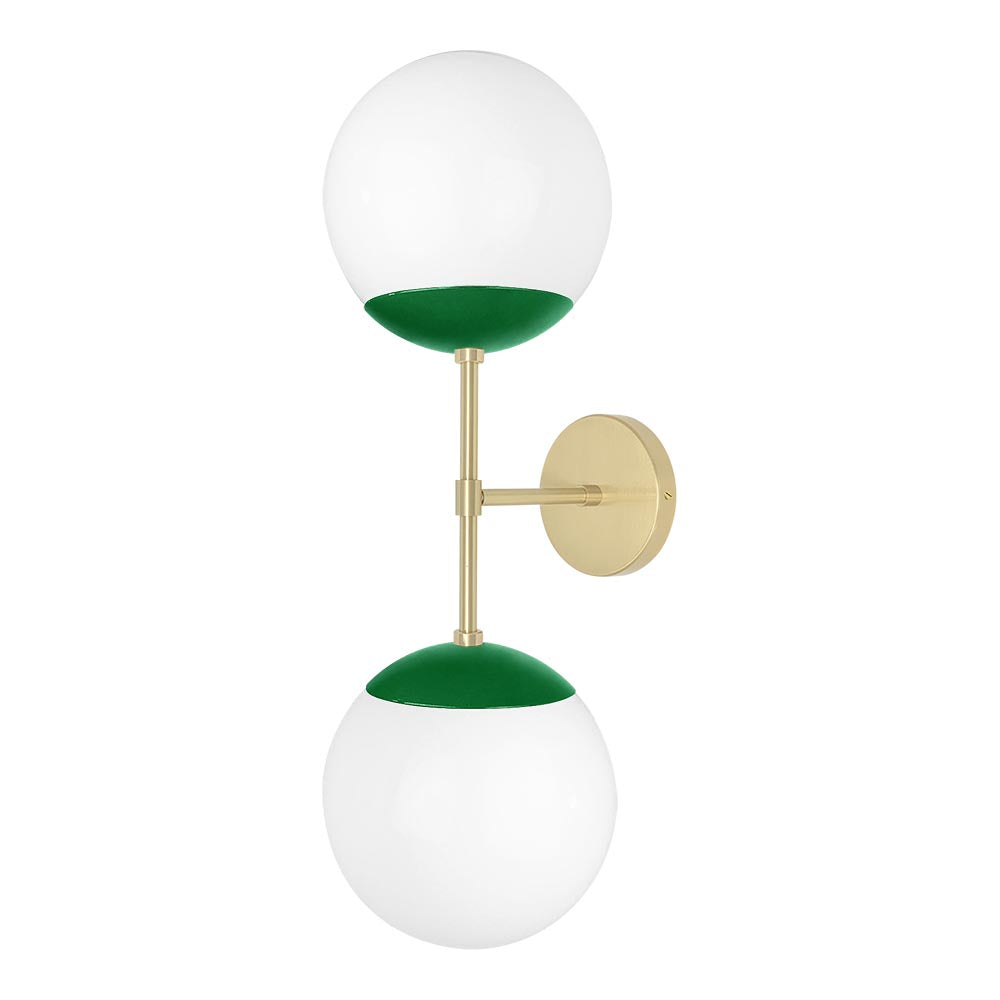 Kids Room Lighting, Kids Light Fixtures & Playroom Lighting
When shopping for kids room lighting, it's important to ensure the lighting is both functional and something that the kiddos are going to love. You should take time to research how best to illuminate a space to create comfortable, useful lighting. Also, long gone are the days of wandering the lighting aisle of department stores hoping to find something that works. Custom lighting is a great way of personalizing the spaces such as playrooms, nurseries, or kids bedroom. Dutton Brown offers a variety of fixture types that can be personalized into the perfect kids lighting.
Even Kids Lighting Should be Quality
Dutton Brown is focused on making kids lighting that is three things: customizable, colorful, and quality. Because all our light fixtures are made to order, we have an opportunity to customize something special for each kids room. We have worked to develop a system that allows you to configure a light fixture both by finish and color.
Further, we are very focused on using the highest quality materials such as solid brass and high-gauge steel. We couple those materials with our ability to powder-coat in-house, so we are able to offer a variety of colors from soft to bold. We offer these high-quality, colorful options via chandeliers, flush mounts, wall sconces, and pendants so you're sure to find an option that works well for you. Before exploring more, we'd definitely recommend determining how much light for your room by checking out our blog post on how much light a space needs. So what types of kids room light fixtures do we offer?
Kids Room Chandeliers
Few items anchor a room the way a beautiful chandelier does. Kids room chandeliers are no exception. This is typically the focal point and main source of light in the room, so it makes sense to find an option that provides enough light and impresses guests. We've developed a variety of styles of chandeliers to do just this that provide varying amounts of light based on need in an array of colors that will excite kids. From our red Sputnik chandelier to our slate blue Orbi globe chandelier, the options to wow with your children's lighting are near limitless.
Kids Room Flush Mounts
Flush mounts are great as kids room light fixtures because they ensure plenty of space for playing and life below. A good rule of thumb is to leave at least 7ft of space between the bottom of the fixture and the floor in an area where the kids might walk under. Many of our flush mounts remain under 12" from the ceiling so that even the kids rooms with lower ceilings (8ft is very common) have options.
Kids Room Wall Lights
No one likes walking into a room with an overly bright light fixture struggling to illuminate a space with painfully bright bulbs. Kids (and babies) won't like them either. Including kids room wall lights as part of your lighting scheme means you can go a bit dimmer (read, more comfortable) on the chandelier bulbs and supplement it with light where you need it. A couple of wall sconces flanking a bed or one well positioned over a desk can go a long way to ensure your kids are comfortable. They're also great to add a fun vibe for playroom lighting.
Nursery Lighting: Be Careful With Brightness
Whatever lighting scheme you choose, you should be especially careful if shopping for nursery lighting. Sure we have all heard that color is great for stimulating the baby (we have lots of soft colors perfect for this, by the way), but nothing is more important than the baby's comfort. If a light fixture is in line of sight for the baby, try to avoid overly bright exposed bulbs or halogen bulbs. Shoot for a lower lumen count bulb inside a diffuser like a white glass shade. Something like our Ballsy flush mount is a great way to add color and diffuse light nicely for as the perfect nursery chandelier. For more info, check out The Spruce's 10 tips for lighting a nursery.